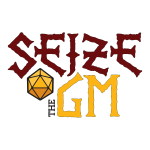 Main Topic
We are going to be chatting about our thoughts and reflections on this the Season 6 Wrapup. 
I knew this was going to be a big project and in the end I feel like we haven't done enough to get more than a few stories out of what we have so far. And the prospect of writing a full campaign journal for the setting is going to be much bigger than we have the time to do. I don't regret doing this at all. It taught me that while I have some good ideas a team is what you need to really bring a project like this to life. I would like to do something like this again in the future.
GaM's Notes
Ideas are easy. Structure is hard. I've loved this project and the idea of creating a campaign setting. It has been wildly instructive but also shows where we, as GMs both on the show and more broadly, can fall short. Creating a larger structure or outline is something I preach in other contexts but it didn't always follow through on the Edenship. That created some friction in design, but also showed how many ideas are constantly bubbling beneath the surface.
This shows that there is a lot out there to create, but that less ambitious and more structured set ups go a long way. I would want to do a shorter season next time in the creation process. Also, not to have a break in the midst of the season. 
Head back and checkout the whole season starting here.
Closing remarks
Zendead – we have a Tik Tok for the show. I will be posting a few things on there so maybe if you want to see me you will. https://www.tiktok.com/@seizethegm_podcast
Joules – Life Without People
Guard-a-Manger – We have a TikTok? Play a new game. Help out a ttrpg vet. "Veteran ttRPG blogger, developer, publisher, and writer Owen K.C. Stephens suffered a pulmonary embolism in February, resulting in his hospitalization. While still recovering from that ailment, he was diagnosed with stage 2 cancer. While he has every intention of overcoming this challenge and producing game material for years to come, and despite having medical insurance, the medical bills have begun to pile up. The ttRPG industry has come together to create a mega-bundle to help, with all proceeds going to help Owen with those bills."
Music is courtesy of Sim on Twitter you can find him at @TheSimulacrae
Find us
Author Pages with all of our contact info