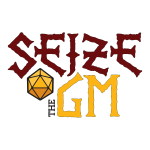 Main Topic
Books and Media that inspire our Apocalypse.
Books
Zendead
1 Improv for Gamers
2 Darwin's World d20 based game that was really cool and had a ton of cool new ideas that can be mined.
3 Apocalypse World This system has been used to create a large number of versions of the Apocalypse as well as other versions of the game.
Joules
1 Metro Series – Dmitry Glukhovsky
2 Dark Souls 2 (Scholar of the First Sin Edition)
3 How To and What If – Randal Munroe
4 Stray
Closing remarks
Zendead – Life size Quasit
Joules – Bleach, Thousand Year Blood War
Music is courtesy of Sim on Twitter you can find him at @TheSimulacrae
Find us
Author Pages with all of our contact info