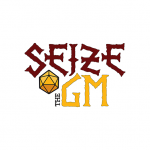 Main Topic
Every so often we like to look at the books that a GM should have in their library to enhance their role as a storyteller. Check out one of the previous installments linked below if you missed them!
Zendead
The Gazetteer Writer's Manual Deborah Christian, Bruce Heard, If you want to write up a gazetteer for your game world this is a great book to take the time to read. It is a worldbuilder's primer. Since we all do some level of that in our games this is a great book to have in your library.
Norse Mythology Gaiman So I have read a few versions of the eddas and the sagas and while these are not literal translations of the original texts they stories he has chosen are some that most people will not know. The way in which he has embellished the parts he has chosen made the stories interesting to read. Which for someone that loves the old stories this is one you should add to your library.
The Once and Future King T.H. White Once more a retelling of a classic. This book is a masterpiece for a reason. If you want to include Arthurian legend elements then you must read this book. It is not the whole of the legends of King Arthur but it is what you should have. It includes great moments and really does help you to understand the legends.
Joules
Nausicaä of the Valley of the Wind: Watercolor Impressions: This book contains absolutely achingly beautiful watercolor pieces that were concept sketches for the above referenced movie. The reason I'm recommending it? Well, you play in an imaginary world. And you need to describe it to your players. Sometimes you need inspiration. Or, you can use Miyazaki-san's artwork as practice. Try to write out a description of what's there. Then go back to see what elements you spent time on and what you passed over. What you described vividly and what fell flat. And it's Miyazaki's art. His work is splendid
Armegeddonquest: Did you like Good Omens? Well this is a similar premise but an extremely different execution. This graphic novel focuses on the Antichrist, Tazio, who is doing everything he can to thwart his destiny to bring about the end of the world. It's incredibly gripping, fast paced and complex. Everything is deliberate. Granted the early art is rough, but it improves as the series progresses.
Warning this will require a hearty time investment. 900+ pages is no joke.
Rosencrantz and Guildenstern are Dead: Tom Stoppard is a freaking genius. Intrigue, philosophy, rapiers, blood, love and rhetoric are in this amazing play. Thing is that all this takes place within the backdrop of Shakespeare's play, Hamlet. It's probably the most amazing example of a play within a play. And it also shows that you can tell your own unique and amazing story within a predefined universe. And you don't have to frag up the cannon to do so
Guard-a-Manger
Pinnochio, Vampire Slayer. Val Jensen & Dusty Higgins. A series of graphic novels, Pinnocio, Vampire Slayer takes a look at an alternate tale of Pinnochio complete with vampires, a love story, and an excellent example of how to take a known concept and weave a fresh mythology around it. Inspiration writ large.
Tension City, Jim Lehrer. Jim Lehrer gives a first person look at United States Presidential Debates from Kennedy-Nixon to Obama-McCain. Having served as a moderator of nearly a dozen Presidential Debates, Lehrer provides a look at the "tension city" in which each of the candidates is living as well as his impressions and observations that only a vetern newsie can provide. This book can show you how organizations and people react under high tension.
Trouble for Trumpets, Peter Cross & Peter Dallas-Smith. I may be skirting the bookshelf a little here, but this is a book that brought me a huge amount of joy and creativity as a child. The Trumpets are preparing themselves for an invasion from the Grumpets as Summer turns to Winter and the combination of unforgettable painting and evocative story as simple as it may be is indescribably gleeful. A truly unique fantasy world that will keep you wondering what you don't see in that nearby glenn. Hunt down a copy if you can find one.
Past books covered
Frankenstein, Far Eastern Myth, Dune, Stephen King, Hitchhikers Guide, Big Sleep, Extra Credits, Fables, Book of Fables, Art of War, Classical Western Myth, Art Books, Bad Ass, The Thing Explainer, Zeus Grants Stupid Wishes , Dragonlance Chronicles, Shaken and Neat, Slaughter House 5, Eastern Philosophy, Imajica, Philip K Dick Reader, Fear and Loathing on the Campaign Trail 72, The Poetics
Closing remarks
Zendead – Go check out Octoberpod. It is a really cool show. They also are great at promoting us on twitter all the time. If you like the creepy give it a watch you won't regret it.
Joules – Rudyard Kipling's Just So Stories
Guard-a-Manger – Self care. Life is a bit out of wack right now. Not only are we in the midst of trying to determine whether we can come out of the pandemic's throws but the United States is facing widespread protests. Emotions are running high for good reasons, but don't forget to take some time to rest.
Music is courtesy of The Enigma TNG you can find his music on the following platforms
Find us
Author Pages with all of our contact info
And Thanks to Merriam-Webster and Online Etymology Dictionary for our Lexicon segment