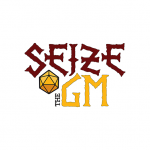 Main Topic
So we are just doing a bit of sitting back and chatting about the show. Just what we have been doing since we last checked in with everyone on here. We will be answering a few questions from our discord server members as well as our own questions for each other.
Sit back, relax, and let us chill for a while.
Closing remarks
Zendead – Jericho The days and weeks after a Terror attack
Joules – Dorohedoro
Guard-a-Manger – Holiday reflections. Sit back. Think about life, your friends, and what 2020 has shined a light on. Take the chance to think about Auld Lang Syne and let it really wash over you.
Music is courtesy of Sim on Twitter you can find him at @TheSimulacrae
Find us
Author Pages with all of our contact info