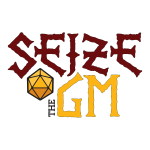 Main Topic
Questions
How would you describe Battlelords of the 23rd Century?
Right away is anyone on the team current or prior military?
In Charlie Foxtrot there are a bunch of scenarios and example groups. Are they tied into the metaplot of the universe? And if so how?
While called "Battlelords", the CRB discusses other types of campaigns that are possible in the setting – what is your favorite non-standard campaign and character?
There is a clearly retro-futuristic vibe for Battlelords, aside from the 3 "G"s, what do you consider essential for the setting to be Battlelords?
As a Gear heavy game, what is your favorite piece of Gear to use for a character?
With 30 years of history, how would you say Battlelords has changed? Stayed the same?
What part of the Battlelords universe do you want to hear about fans and gaming tables filling in?
What is your favorite part of the "secret history" of the world? Mine is the Atlanteans …
Is Uncle Ernie the embodiment of a chaotic evil force?
If a Battlelord Fott, Runequest Durulz, and Starjammer Giff were in a three way battle royale, who would prevail?
Savage World Port?
Contact Info for BattleLords twitter @battlelordsrpg
http://www.23rdcentury.net/ or http://www.battlelords.com
Music is courtesy of Sim on Twitter you can find him at @TheSimulacrae
Find us
Author Pages with all of our contact info