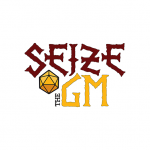 Main Topic
In this episode we finish up these characters Skills and Stunts, plus a few more campaign setting items to touch up. How do you build out your FATE character skills? When you have skills, what sort of Stunts do you use to differentiate your skills from others?
Get the finished Character Sheets as well as the Campaign Worksheet here.
Closing remarks
Joules – To Hell and Back – The Audie Murphy Story
Guard-a-Manger – Star Wars: Rogue Squadron. The novel series may no longer be canon, but it is still a great example of what has inspired campaigns like this one. It also has Wedge Antilles who is unquestionably the bestest of Star Wars characters and pilots.
Music is courtesy of Sim on Twitter you can find him at @TheSimulacrae
Find us
Author Pages with all of our contact info