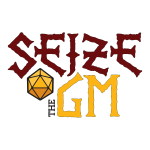 Main Topic
Tonight we are sitting down to chat Savage BattleLords again but this time with the creators.
Let them know what we like and question about how they did things. Just a reminder the Kickstarter will be going live soon. We will be putting up links on our twitter once it is live.

You can reach out to the guys on Twitter
BattleLords main website is here.
Twitter is here
Also their Facebook Page
Instagram here
Discord link here
Music is courtesy of Sim on Twitter you can find him at @TheSimulacrae
Find us
Author Pages with all of our contact info