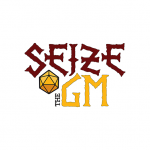 Main Topic
Wellington Mark Filho is our newest member in the Facebook Group.  
Origins Wrapup – Origins Games Fair has the reputation in the gaming cognescenti as the "fun" convention.  Here is some of what we got up to and what we think you should take away from a good convention experience.
Gaming! It seems obvious, but unlike GenCon, you don't have to fill every waking minute at the convention with some dice rolling goodness but you should get a few good sessions in! GaM got a few rounds of Starfinder and some Shadowrun in while Joules hit up not one, not two but  three games that weren't Shadowrun. (Two Fate Plus games and a Puzzle Break)
New Gaming! Take the time to find something new to try while at conventions! Origins especially has a great set of options for you to wander into role playing or board game events for new games! Expand your mind a bit and try something new, like the Doctor Who Board Game that GaM weaseled his way into trying… or Joules in a head to head against Zippy in the Battletech Boot Camp, severely beating his tushie tush until he got a lucky shot and asploded her head….
Socialize! Seriously! Some of the people at conventions can be your closest friends that you only see once or twice every year if that! Look your friends in the eye and make the time to see them carving out some space to hear their voices and see their face.
Network! Gaming can be more than just a little hobby.  If you are a creative, take the time to meet more of the creatives at the convention! Origins allows for that time because it has space to breath like in the Dealer hall.  Seize the GM has some things in the works that are all about the time we spent in the Dealer Hall … but that's a story for a later post. *spoilers dearie*
Closing remarks
Zendead- Wild Sketches #2 By Luis Royo
Joules- True Facts
Nulloperations- I finished a book!
Guard-a-Manger- Tentacle Kitty Coloring Book.
Music is courtesy of The Enigma TNG you can find his music on YouTube or on Bandcamp
Find us
Show- Email, Twitter, Facebook
Zendead- Email, Twitter, Facebook
Joules- Email, Twitter, Facebook
Nulloperations-Email, Twitter, Facebook
Find us on Patreon